Are you in need of Bentley repair or maintenance?
Parrotta's Auto Service is your dealer alternative for all your Bentley needs. Our professional Bentley technicians are here to help. We are a full-service Bentley specialist shop, providing oil change services, inspections, timed mileage services, diagnostics, brakes, suspension, engine, transmission repairs, and much more.

Why choose Parrotta's Auto Service over your dealership?
Convenient Scheduling
Lower maintenance cost
Personal Service
Save thousands on repairs and maintenance for the life of your car versus the dealership
Specialized Bentley Technicians
We also offer personalization services such as custom wheels, tuning services, shift upgrades and more.
Our Bentley services are second to none! We have a full-service facility, stocked with the most current tools and cutting-edge technology used for all maintenance, service, or repair of your favorite Bentley.
We know that when you buy an exceptional automobile, like any Bentley car or SUV, you should use an exceptional Bentley service center. We share your enthusiasm for high-end luxury automobiles, and we know that your Bentley deserves the care and attention worthy of a high-end performance vehicle. Our staff knows that you've invested a great deal into your love for this vehicle.
Our certified technicians not only have experience with Bentley vehicles, they are also fully trained in the use of Bentley-specific specialized equipment and tools that may be necessary to complete a task when servicing your Bentley.
Common Bentley Faults:
Electrical Problems, including complex onboard systems.
Engine Performance Issues.
Brake System Faults.
Suspension and Handling Problems.
Transmission and Gearbox Concerns.
The first step in diagnosing a problem is to contact Parrotta's Auto Service at (413) 786-0959 for a professional and helpful diagnosis. For any further questions about common Bentley issues, feel free to call Parrotta's Auto Service or stop by to schedule an appointment with our Bentley professionals providing unparalleled customer service and repairs to the car you love. Be sure and check out our blog to learn more about vehicle personalization and how to care for your Bentley.
WE SERVICE AND REPAIR THESE BENTLEY MODELS AND MORE:
Continental GT, Flying Spur, Bentayga, Mulsanne, and more.
After each visit, we will discuss the future needs of your vehicle to ensure we keep your car running smoothly. We will help you plan for upcoming maintenance so there are no surprises. Give us a call today at our Agawam location. If you are in need of Bentley service anywhere in the Agawam area, give us a call or stop by.
---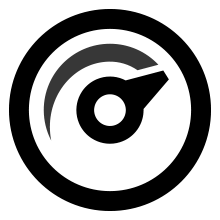 Personal driving preferences
Being aware of your personal driving style can help you adjust for better vehicle performance. For example, if you're an "aggressive" driver who rapidly accelerates, brakes hard or often, and often speeds your brakes may wear more quickly and your fuel-efficiency might suffer. If you drive more gently by driving the speed limit, accelerating at a slower pace, etc. you'll experience better fuel efficiency and less wear on components overall. If you often drive on bumpy dirt or rough roads your suspension might be more likely to wear as compared to smooth roads. Regular maintenance and inspection of components with heavy wear will help extend the life of your vehicle.
---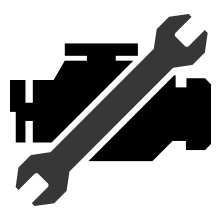 Bentley Repair Specialists
Parrotta's Auto Service has factory access to Bentley parts to make sure that we are only using OE level parts to service your Bentley. We use upgraded parts to prevent you from having the same issue again, like using a water pump with a metal impeller instead of the plastic one your vehicle came with out of the factory. Because of the high level of technicians that we have and the quality of the parts we use, we back up all of our Bentley repairs with a 2 year/ 24,000 mile warranty; two times longer than the Bentley Dealer!
Parrotta's Auto Service is known for its high level of customer service, beautiful waiting room, clean bathrooms, free Wi-Fi, shuttle service, and our fair prices. We know all of this is very important to you, but we also know how important it is that we fix your Bentley correctly the first time!
Our clients say that they would refer their friends and family to our shop, call to schedule an appointment for Bentley repair today – you will be glad you did! Below is a list of services and repairs we provide to our Bentley customers. Looking for something not listed below? Give us a call at our Agawam location.
Maintenance and Repair Services for Your Bentley include:
Brake Fluid Exchange
Brake Service
Clutch Replacement
Coolant System
Cooling System Fluid Exchange
Diagnostics
Differential Fluid Exchange
Drive Belt Replacement
Electrical
Emission Systems
Engine Control Module Programming
Exhaust Systems
Filter Replacement
Fuel Systems
Heating and Air Conditioning System
Ignition System
Intake Valves
Oil Change
Power Steering Service
Power-Train Control Module Programming
Preventative Maintenance
Safety Systems
Timed Mileage Services
Timing Belt
Tires
Transmission
Transmission Fluid Exchange
Tuning
Vehicle Personalization
Wheel Alignment
Wiper Blade Replacement