Honest and professional automotive repair
Parrotta's Auto Service provides honest and professional automotive repair and auto maintenance services to the people of Agawam and surrounding areas. The quality ASE (Automotive Service Excellence) certified technicians at Parrotta's Auto Service employ today's latest automotive technology and are equipped to handle all major and minor repairs on foreign and domestic vehicles.
Our story
The patriarch of our business, Peter Parrotta, got his start by repairing Fiat's, Alfa Romeo's, Saab's and Volvo's in the 1970's. Then, beginning in 1984 at the age of 14, Peter's eldest son Bruno began on a quest to be able to diagnose and repair all of the rest vehicles on the road so no customer would EVER have to go to the dealer for anything. Seeking that mission, Bruno began training every month by putting 110% effort into each and every car that's pulled into the garage's bay. Bruno excitedly studied each aspect of these vehicle so as to master them all. Bruno's ambition has driven him to learn about each car line's history and to acquire each factory tool so as to be able to access anything, including being a registered automotive locksmith so even the vehicles security wouldn't be an obstacle. After honing his own skills, the next big mission was acquiring the correct men to help with the work. Over the years, the Parrotta's have found an incredible group of men that come from a variety of backgrounds and offer a wide array of knowledge and skills to the business's repertoire. Bonded by a deep, mutual passion for automobiles, the team produces great and hard-earned work fixing Audi, Mercedes, BMW, Jaguars, Land Rover, Lexus, Toyota, Saab, and Volkswagen vehicles, just to name a few! Parrotta's journey towards auto-repair perfection continues every month– so stop by and let the gang show you what 45 years of hard work looks like!
Meet our team
---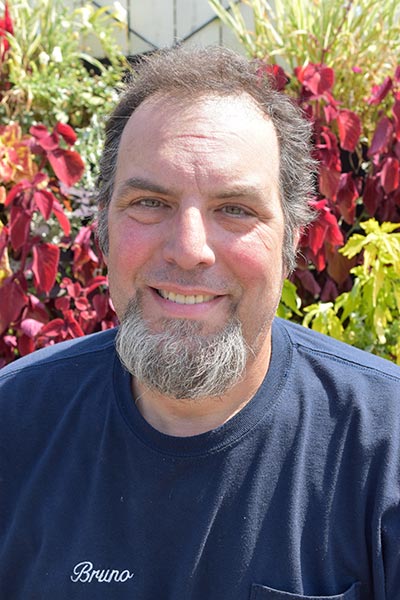 Bruno Parrotta
Named after his grandfather, Bruno is the oldest son of Peter and Linda, the business' original founders. As a young child, Bruno always had a passion for fixing things and began coming down to the shop after school at age 14. After graduating from Cathedral High School in Springfield in 1987, Bruno joined his father at Parrotta's Auto Service as a full time mechanic.
Bruno enjoys the diagnostics side of vehicle repairs. Where others would give up he tends to continue on until he has an answer. This goes from mechanical diagnostics to online, hexadecimal, and computer diagnostics. Bruno's tools include include: factory level scan tools for Acura, Audi, Bmw, Cadillac, all General Motors Products, Chrysler, Dodge, Ford, Honda, Hyundai, Infiniti, Jaguar, Jeep, Land Rover, Lincoln, Mercedes Benz, Mini-Cooper, Plymouth, Saab, Toyota, Volvo, and Volkswagen. This means that he can diagnose and reprogram any control unit in a vehicle, as well as program keys for said vehicle. These tools have taken him a lifetime to acquire and he knows all the tools intimately. In addition Bruno has access to a nearly limitless database of information.
After 30 years, Bruno's passion still grows with the automotive world, always expanding and evolving his knowledge and equipment to keep up with this ever changing field of automobile diagnostics and repairs. He views repairing motor-vehicles as a privilege, not a job.
Bruno is the shop's diagnostician and manages all the techs on the repair floor.
---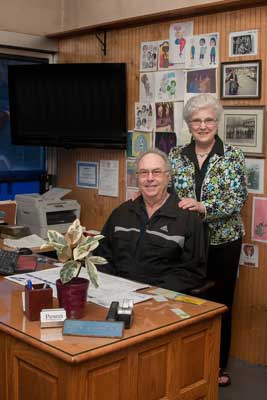 Peter & Linda Parrotta
Peter Parrotta was born in Italy in 1940 and worked there as an automobile apprentice at the age of 14. He started out by cleaning tools, keeping the shop clean and watching his mentor work. After a time, he was allowed to do simple tasks such as gap spark plugs. Over the years as he proved himself, he earned the privilege to move on to larger tasks until he became a respected mechanic.
Peter came to the United States in 1968, met and married Linda Melloni, his lovely wife. With the help of his new bride and her family, he opened Parrotta's Auto in 1975. Peter began working on Fiat, Triumph, Saab, Volvo and Audi cars and has expanded to repair most all imports and domestic cars and trucks.
Linda Parrotta, Peter's wife and mother to their son Bruno is the mother hen of the team. Since Parrotta's Auto opened over 38 years ago, Linda has been doing the bookkeeping. She is also the person responsible for the festive decorations in the windows and the beautiful landscaping.
---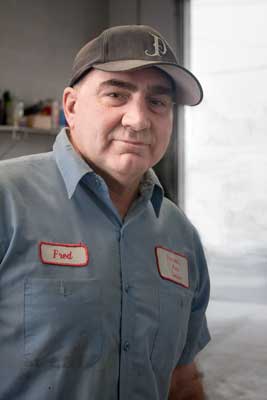 Fred Trimboli
Fred Trimboli, a Massachusetts' State Vehicle Inspector for 38 years, has been with Parrotta's Auto Service since 1976. He is without a doubt the most experienced, compassionate, friendliest, intuitive, helpful and reasonable inspector that we know.
Not only can you get your car inspected, but also a good conversation on sports or Corvettes. Stop in and see him for your sticker and a good chat – especially if you are a Yankees fan or even better if you're not.
---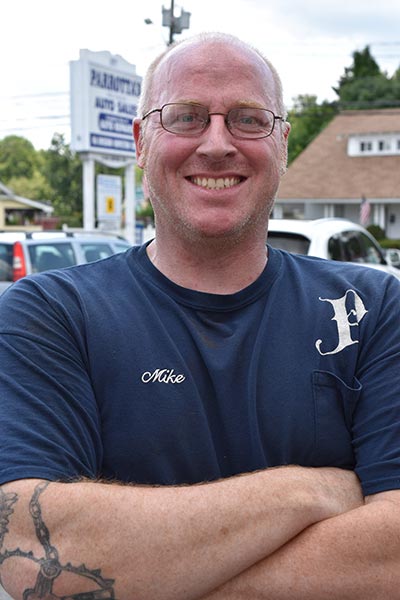 Mike Canty
Michael Canty (Mike for short), joined Parrotta's in 1997 and has been faithfully working with us ever since.
Mike is the head of the mechanical division; he handles the mechanical aspect of the car. From complex engine assemblies to the highest tech suspension, Mike can figure out and fix the problem perfectly. He has a mind for tool building. Sometimes you'll walk over to his area and he'll be making a tool out of raw materials to get the job done right! His ways are a asset to us all. Mike is also a master welder with steel and aluminum, and his skills have made our garage a self-reliant shop that can handle any scenario that may arise.
---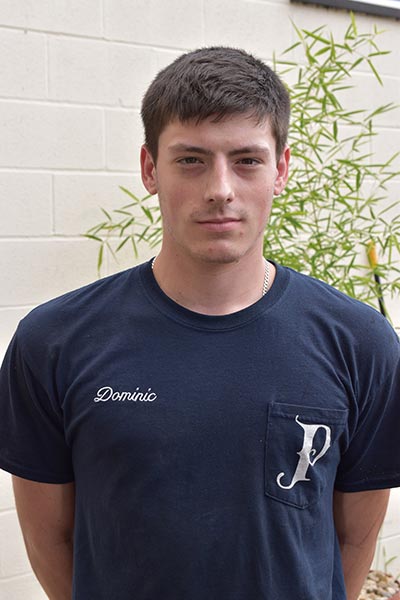 Dominic Rosario
It is a rarity to have a second generation mechanic. Dominic Rosario was born into an automotive family. As a child he helped his dad work on their family vehicles and custom cars. He's passionate about the automotive industry. He is an incredibly talented young man wise beyond his years. Dominic checked out the automotive industry like a fish to water. He is an old soul in a young man with a great deal of devotion and professionalism in this industry. He has been on our team for five years. He has change us as an organization. Dominic brings a new level of appreciation for Asian cars to our workshop that has been incredibly valuable. His organizational skills and efficiency are stellar. Dominic's expertise range from welding an exhaust to complex air-conditioning systems and everything in between. We are so lucky to have him.
---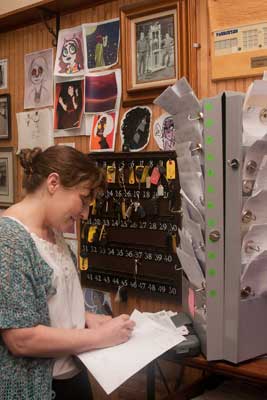 Shayna Parrotta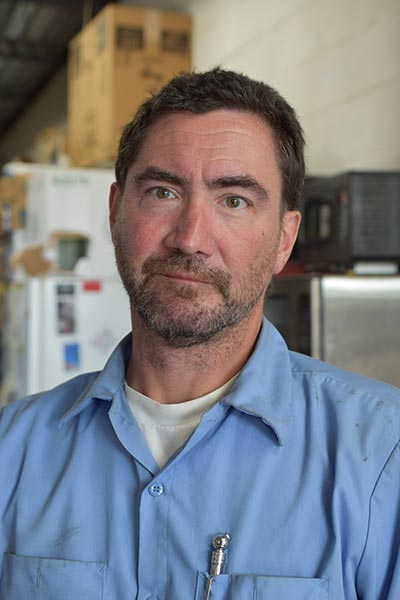 Daniel Gorman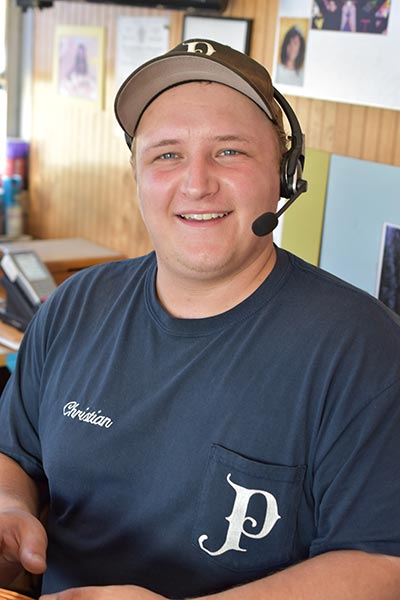 Christian Stoddard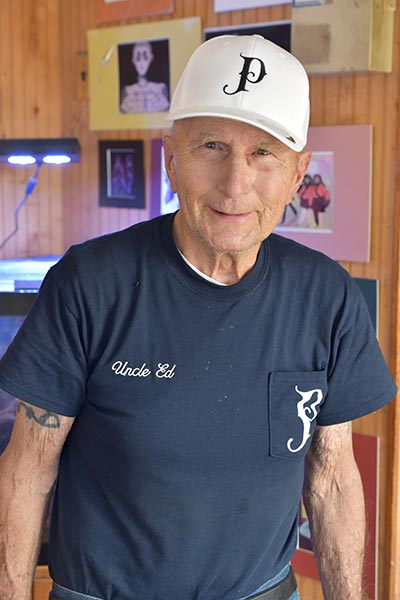 "Uncle" Eddie Melloni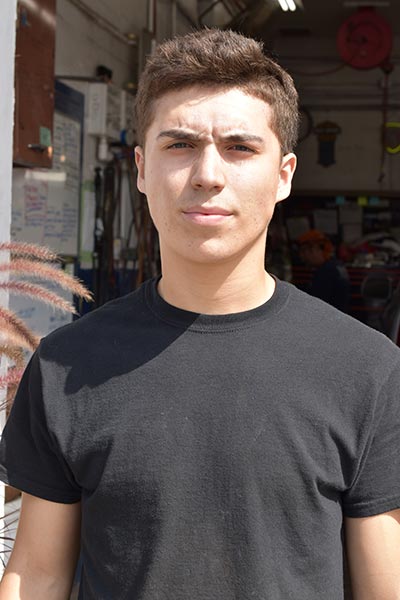 Noel Lopez
---
Please be sure to go to our Shop Specials section for our current coupons and specials. Come by and visit our clean and professional shop in Agawam, Massachusetts.