Are you in need of Mercedes repair or maintenance?
Parrotta's Auto Service is your dealer alternative for all your Mercedes needs. Our professional Mercedes technicians are here to help. We are a full-service Mercedes specialist shop, providing oil change services, inspections, timed mileage services, diagnostics, brakes, suspension, engine, transmission repairs, and much more.

Why choose Parrotta's Auto Service over your dealership?
Convenient Scheduling
We also offer personalization services such as custom wheels, tuning services, and shift upgrades
Personal Service
Save thousands on repairs and maintenance for the life of your car versus the dealership
Specialized Mercedes Technicians
Lower maintenance cost
We understand that when you purchase a Mercedes-Benz automobile, you are making an investment in a vehicle known for its incomparable luxury and one of the highest quality brands ever produced. And when you own an outstanding vehicle, you want to use an outstanding service partner.
Our staff takes exceptional care of the Mercedes-Benz cars we service and the people who drive them. Our commitment to training and our use of OEM and OE quality parts is why so many Mercedes-Benz owners count on us to provide only the finest care of their cars. Our friendly staff and commitment to customer satisfaction is why they keep coming back. We combine our knowledge of Mercedes vehicles and our love of working on them to keep your vehicle performing at its peak.
We are fully equipped to provide both A-Service & B-Service recommended scheduled maintenance for your Mercedes-Benz. A-Service maintenance is recommended after your vehicle's first 10,000 miles and B-Service is suggested after the vehicle's first 20,000 miles.
Common Mercedes Issues:
Mercedes are known for their sleek look, their comfortability when driving, and their status, but what about under the hood? Parrotta's Auto Service is your partner in preventative maintenance and unexpected maintenance for all your Mercedes needs. There are many problems for each car, but some of the top known issues for Mercedes include:
Rust: This is one of the main issues with Mercedes. It's better to be safe than sorry and allow Parrotta's Auto Service to act as soon as possible to prevent rust on your vehicle. Bring your car into 357 Main St, Agawam, MA 01001 for an inspection.
Engine Mounts: Your engine mounts are a vital part of your car under the hood, because their purpose is to prevent vibrations moving into the inside of your car. Al Hafner Tuning suggests these to be inspected regularly, and replaced every 100,000 miles.
Suspension and Steering Components: In Mercedes with over 100,000 miles, the ball joints, sway bar link, and control arm bushings will likely need to be replaced by the Mercedes specialists at Parrotta's Auto Service before they will pass any inspections.
Window Regulator: It's easy to roll down the windows at a drive-through, or if you're cruising and enjoying the nice weather outside. Too often though, the hard work of the window regulators is overlooked and can be pricey if the issue is fixed once it's too late.
Catalytic Converters: This is an issue in many car types, rather than just Mercedes, so it is wise to be prepared with preventative maintenance to avoid higher costs and extra repairs. Some Mercedes can require a catalytic converter replacement as early as 60,000 miles, don't let the wellness of your car slip through the cracks – schedule with Parrotta's Auto Service today.
For any further questions about common Mercedes issues, feel free to call Parrotta's Auto Service or stop by to schedule an appointment with our Mercedes professionals providing unparalleled customer service and repairs to the car you love. Be sure and check out our blog to learn more about vehicle personalization and how to care for your Mercedes.
WE SERVICE ALL MERCEDES MODELS, INCLUDING:
A Class, C Class, E Class, G Class, G Wagon, s Class, SL, AMG, Maybach, Sprinter and V Class vans.
After each visit, we will discuss the future needs of your vehicle to ensure we keep your car running smoothly. We will help you plan for upcoming maintenance so there are no surprises. Give us a call today at our Agawam location. If you are in need of Mercedes service in the Agawam area, give us a call or stop by.
---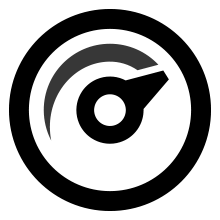 Personal driving preferences
Being aware of your personal driving style can help you adjust for better vehicle performance. For example, if you're an "aggressive" driver who rapidly accelerates, brakes hard or often, and often speeds your brakes may wear more quickly and your fuel-efficiency might suffer. If you drive more gently by driving the speed limit, accelerating at a slower pace, etc. you'll experience better fuel efficiency and less wear on components overall. If you often drive on bumpy dirt or rough roads your suspension might be more likely to wear as compared to smooth roads. Regular maintenance and inspection of components with heavy wear will help extend the life of your vehicle.
---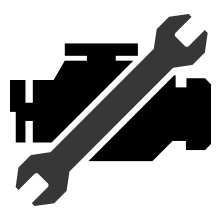 Mercedes Repair Specialists
Parrotta's Auto Service has factory access to Mercedes parts to make sure that we are only using OE level parts to service your Mercedes. We use upgraded parts to prevent you from having the same issue again, like using a water pump with a metal impeller instead of the plastic one your vehicle came with out of the factory. Because of the high level of technicians that we have and the quality of the parts we use, we back up all of our Mercedes repairs with a 2 year/ 24,000 mile warranty; two times longer than the Mercedes Dealer!
Parrotta's Auto Service is known for its high level of customer service, beautiful waiting room, clean bathrooms, free Wi-Fi, shuttle service, and our fair prices. We know all of this is very important to you, but we also know how important it is that we fix your Mercedes correctly the first time!
Our clients say that they would refer their friends and family to our shop, call to schedule an appointment for Mercedes repair today – you will be glad you did! Below is a list of services and repairs we provide to our Mercedes customers. Looking for something not listed below? Give us a call at our Agawam location.
Maintenance and Repair Services for Your MINI include:
Brake Fluid Exchange
Brake Service
Clutch Replacement
Coolant System
Cooling System Fluid Exchange
Diagnostics
Differential Fluid Exchange
Drive Belt Replacement
Electrical
Emission Systems
Engine Control Module Programming
Exhaust Systems
Filter Replacement
Fuel Systems
Heating and Air Conditioning System
Ignition System
Intake Valves
Oil Change
Power Steering Service
Power-Train Control Module Programming
Preventative Maintenance
Safety Systems
Timed Mileage Services
Timing Belt
Tires
Transmission
Transmission Fluid Exchange
Tuning
Vehicle Personalization
Wheel Alignment
Wiper Blade Replacement