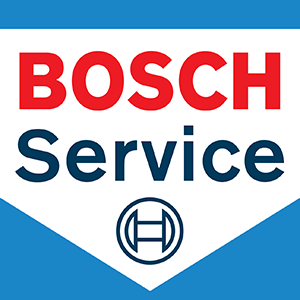 Parrotta's Auto Service is your certified Bosch Car Service Center
Bosch Car Service centers are the very best of independently-owned service centers
We offer the best replacement parts from Bosch, the largest original-equipment parts manufacturer in the world
Every Bosch Service center must pass a rigorous certification process
We offer top quality work
Bosch makes the auto parts that keep vehicles running at peak performance. From the race track to Main Street, Bosch makes original-equipment and replacement parts for gasoline, diesel and hybrid vehicles. Bosch is the name for maintaining your vehicle.
Place Your Trust in a Repair Shop that Knows Your Needs
Vehicles are becoming ever more complex and challenging to repair. By pairing Bosch's technology and innovation with highly skilled technicians, we are uniquely equipped for these challenges, have the advantage over these challenges and offer the best solutions in the industry.
At Parrotta's Auto Service, your complete automotive care center in Agawam, MA we install only quality replacement parts. Give us a call and let us help keep you safely and economically on the road. We serve Agawam and the surrounding areas.